Scrap Book
If anyone has interesting photos or information which is relevant to the Transglobe Expedition, please e-mail them to TGExpedition@aol.com   (jpgs or text)  and they will be included where possible.
THE FILM:
---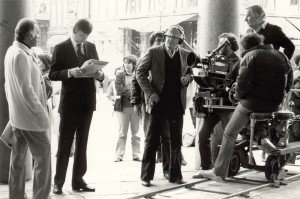 Filming Richard Burton in, Covent Garden, London.
To the Ends of the Earth was, we believe,  the last film Burton made before he died. Note also director Bill Kronick (in hat).
    Burton & Kronick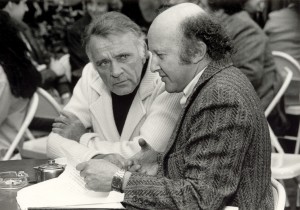 Caption competition: E-mail your suggestion for the picture on the right. The best caption gets a free Transglobe sew-on badge – Wow!!
---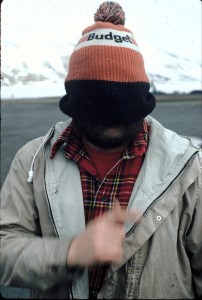 Who is this?  Another sew-on badge will go to the first person who e-mails the identity of the 'Budget man'
---
ARTIST:
Maryclare Foa joined t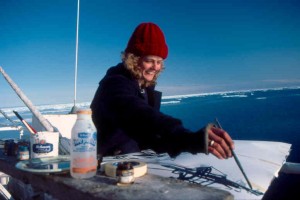 he Benjamin Bowring as expedition artist in Spitzbergen for the final phase.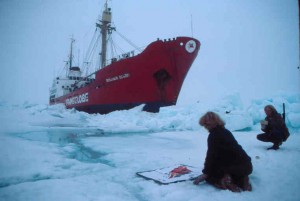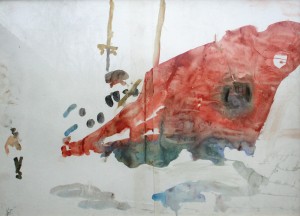 ---
THE SHIP'S BELL which was engraved in memory of Poul Andersson and presented to his family after the expedition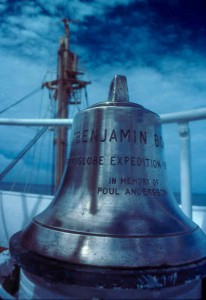 ---
Bothie: This is a photo of the very rare Bothie soft toy – only about 11 were made!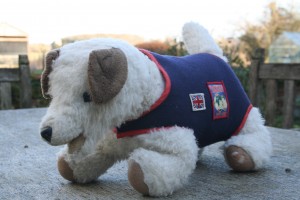 ---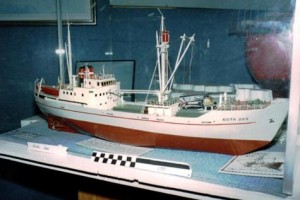 This is a model of the Kista Dan before she became the MV Benjamin Bowringin 1979. The model is owned by the Victoria Museum in Australia.
This is the cover of a promotional brochure of the Kista Dan when she was first built  for Lauritzens